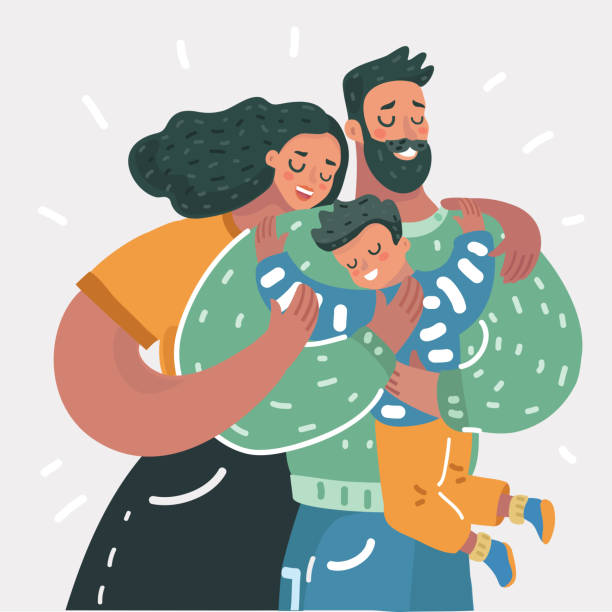 The last year of Covid was scary for our family.  At the beginning of the pandemic my husband worked on the frontline for three months straight without any break. With the tons of patients he was taking care of, I felt sure he would get Covid. I thought, "He's not in the best of health and what if he dies?"  It felt inevitable that something terrible would happen.  This freaked me out and I went into survival mode. 
Also, I wanted to protect our kids as much as possible – but I couldn't stop asking myself what I would do if our kids had to grow up without their father. 
And then there were the day to day deprivations: my husband would come home after a 15+ hour day but the kids and I couldn't even hug him. Before we got to see him every night he had to perform a routine of entering through the garage, disrobing and taking a shower; it was only then that we could get close to him.  My kids and husband did "bubble hugs" (hugging the air) if we happened to see him outside before he got to do his disinfection process. 
And he and I slept in separate bedrooms for months because God forbid if we both got Covid – who would take care of the kids? 
My husband felt like a hero to me and to my children and I felt so guilty that after serving so selflessly each day, he had to be treated like an alien in his own home. But we knew it was necessary.  He even had his own designated sofa in our family room that we coined the "nether couch" that only he was allowed to lie on. I felt so isolated and lonely.  Both of my parents are physicians and yet they were unable to relate to what we were going through; they generally regard us as superhuman and basically thought we would be fine. Those first couple of months were truly the scariest moments because of the large possibility that I could lose my husband. We did not know the contagion risk and the true mortality numbers amongst health care workers at that point. I have gotten through a lot of adversity with him by my side but what would I do without him?  I often cried myself to sleep.  
I tell my husband everything and we have an honest relationship – but with all that he was going through I couldn't and didn't want to add to his burden. I thought that telling him about my fears of his getting Covid and dying would just be too much for him.  We stayed up most nights so that he could unload the days' events. I listened patiently but I think I cried more than he did as he recounted his stories.  I felt his helplessness during those early days when the treatment for Covid was not standardized yet.  
I also worried about the kids and how my anxiety about my husband getting sick was being projected onto them.  Thank goodness we had a trampoline; they spent a lot of time on that trampoline! I'm also glad that the kids had each other.  But during this year not everything was scary – we got closer as a family, lived life a lot more simply, cooked a lot more and celebrated birthdays at home. Surprisingly, each child remarked that this birthday was their best ever.  
We took things a day at a time and we were able to relax a little more when the incidence of Covid slowed over the summer. Thankfully, the prospect of the vaccine was becoming more real through the Fall My husband was able to get vaccinated the first day the vaccine was offered – December 18th – because of his priority designation. As a physician, I was able to be vaccinated about a month later, and fortunately our parents were able to as well. This enabled us to feel more comfortable gathering and being close with one another.  I'm grateful for our good health and the fact that we made it through this scary time safely. Now we are planning our return to "normal" and we have travel plans to look forward to. Thankfully life in the hospital has improved steadily and the strain has lessened considerably on my husband, myself and my children.